Toppy Star Pony Hire are delighted to be offering inside and outside visits to care homes and day centres.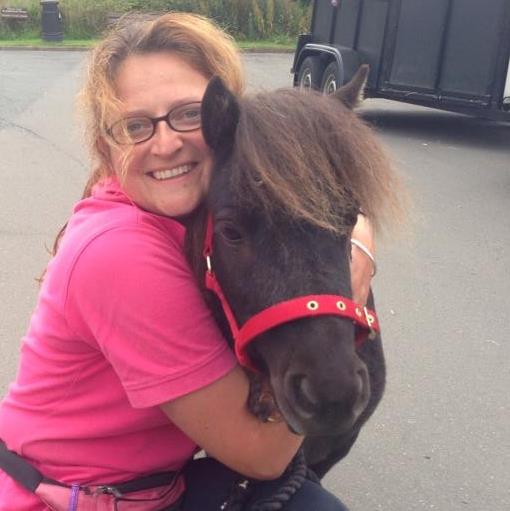 Bonny our tiny 7hh (28 inch) miniature shetland pony loves nothing better than a good fuss and groom.
She is trained to wear little boots to ensure your flooring is kept clean and wear a pooh catching bag incase nature calls. (never happened yet!)
She is used to being inside and loves to watch a cowboy film, especially the horse bits and loves nothing better than the wide arm of a chair to have a snooze on.
She is trained to be used to all mobility aids and will happily walk beside a wheelchair.
There are many benefits to spending time with ponies and fond memories come to light while grooming Bonny and chatting.
We will provide you with a copy of our Riding School Licence issued by Fife Council, our insurance policy and our risk assessment.
To book a visit with Bonny and her blethering human (Kirsty) please give us a call.